bron
The Low Countries. Jaargang 16. Stichting Ons Erfdeel, Rekkem 2008
codering
DBNL-TEI 1
Wijze van coderen: standaard
dbnl-nr _low001200801_01
logboek
- 2016-04-29 CB colofon toegevoegd
verantwoording
gebruikt exemplaar
eigen exemplaar DBNL
algemene opmerkingen
Dit bestand biedt, behoudens een aantal hierna te noemen ingrepen, een diplomatische weergave van The Low Countries. Jaargang 16 uit 2008.

De Digitale Bibliotheek voor de Nederlandse Letteren beijvert zich voor het verkrijgen van toestemming van alle rechthebbenden; eenieder die meent enig recht te kunnen doen gelden op in dit tijdschrift opgenomen bijdragen, wordt verzocht dit onverwijld aan ons te melden (dbnl.auteursrecht@kb.nl).
redactionele ingrepen
De eindnoten zijn in deze digitale editie direct bij de bijbehorende nootverwijzingen geplaatst. De volgende pagina's zijn hierdoor komen te vervallen: 49.
p. 239: hier zijn koppen tussen vierkante haken toegevoegd met de tekst 'Engels' en 'Nederlands'.
Bij de omzetting van de gebruikte bron naar deze publicatie in de dbnl is een aantal delen van de tekst niet overgenomen. Hieronder volgen de tekstgedeelten die wel in het origineel voorkomen maar hier uit de lopende tekst zijn weggelaten. Ook de blanco pagina's (binnenkant voorplat, binnenkant achterplat) en pagina's met advertenties (319) zijn niet opgenomen in de lopende tekst.
[pagina voorplat]
TLC
The Low Countries
arts and society in flanders and the netherlands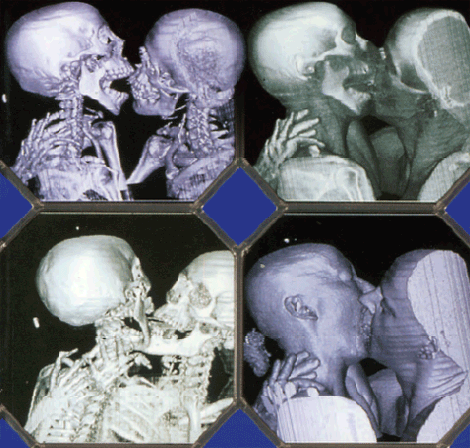 Wim Delvoye, Erato (detail), Stained-glass window. Photo courtesy of Studio Wim Delvoye.
[pagina 1]
The Low Countries
[pagina 2]
TLC
2008
The Low Countries
ARTS AND SOCIETY IN FLANDERS AND THE NETHERLANDS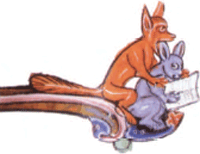 [pagina 3]
16
Published by the Flemish-Netherlands Association Ons Erfdeel vzw

[pagina 4]
Editorial Board
Chief Editor:
Luc Devoldere
Deputy Editors:
Dirk Van Assche
Frits Niessen
Reinier Salverda
Secretary:
Filip Matthijs
Members:
Saskia Bak
Anton Korteweg
Bart Van der Straeten
Hans Vanacker
Advisory Committee
E.M. Beekman, Amherst,

ma, usa
André Brink, Cape Town, South Africa
Christopher Brown, Oxford, United Kingdom
Bram Buijze, The Hague, The Netherlands
Ian Buruma, London, United Kingdom
Patricia Carson, Ghent, Belgium
Jan Deloof, Zwevegem, Belgium
Theo D'haen, Leuven, Belgium
Bruce C. Donaldson, Melbourne, Australia
Charles Ford, London, United Kingdom
Amy Golahny, Williamsport,

pa, usa
Jaap Harskamp, London, United Kingdom
Adrian van den Hoven, Windsor, Ontario, Canada
Jonathan Israel, Princeton,

nj, usa
Frank Ligtvoet, New York,

ny, usa
Gitta Luiten, Amsterdam, The Netherlands
Martin Mooij, Capelle a / d IJssel, The Netherlands
Gary Schwartz, Maarssen, The Netherlands
Paul R. Sellin, Los Angeles,

ca, usa
William Z. Shetter, Bloomington,

in, usa
Johan P. Snapper. Berkeley,

ca, usa
Kees Snoek, Rotterdam, The Netherlands
Paul Vincent, London, United Kingdom
Leo Vroman, Fort Worth,

tx, usa
Rudi Wester, Paris, France
John Willemse, Pretoria, South Africa
Michael J. Wintle, Amsterdam, The Netherlands
Manfred Wolf, San Francisco,

ca, usa
Joanna Woodall, London, United Kingdom
[pagina 5]
Contents
Love and Lust and Low Adventures
11
Luc Devoldere
Trouble in Paradise A Tale of Love ond Lust
12
Abandon all hope, ye who enter here
(An Extract from Tommy Wieringa's 'The Dynamics of Desire')
15
Wim Trommelmans
Scoring Well The Sexual Emancipation of the Netherlands and Flanders after the Second World War
24
My wife, too, must love me in some way or other
(An Extract from Louis Paul Boon's 'Menuet')
27
Joost van Driel
Courtly Love, Courtly Lust
36
My Life is not yet whole
(Poems by Piet Paaltjens and Paul Van Ostaijen)
38
Marita Mathijsen
The Underbelly of Literature
Pornography in the Nineteenth-Century Netherlands
50
Fucking
(An Extract from Beatrijs Ritsema's 'To Heart')
52
Jeroen Dewulf
A Surinamese Marriage John Gabriel Stedman and Joanna
62
Hello, daughter of the dark woods
(An Extract from Jef Geeraerts' 'Gangrene 1: Black Venus')
64
Derek Blyth
Love in a Cold Climate Dangerous Liaisons in the Low Countries
72
And my sweet love sat on a golden throne
(An Extract from Nescio's 'Little Poet')
[pagina 6]
76
Paul Vincent
The Nature of Sexual Otherness Midas Dekkers' 'Dearest Pet'
78
You find true satisfaction onty when you let yourself go
[An Extract from Midas Dekkers' 'Dearest Pet']
82
Saskia Bak
The Lovers Ulay & Marina
87
We kiss each other in brackets
(Poems by Herman De Coninck and Hans Lodeizen)
89
Filip Matthijs
Passion Play
100
Pieter Leroy
Climate Change and Climate Policy: An Inconvenient Issue, in the Low Countries Too
108
Johan De Vos
On the Visible and the Invisible The Photos of Carl De Keyzer
116
Joy Kearney
Birds of a Feather De Hondecoeter and the Birth of a New Genre
127
Hilde Pach
Kosher Dutch The Fate of Yiddish in the Netherlands
135
Marieke van Rooy
Architect with a Mission PJ.H. Cuypers: a Catholic Master Builder
141
Michel Bakker
A Castle by the Dutch Dunes Keukenhof, a Fascinating Piece of Architectural History
152
Sven Vitse
Authenticity is Fiction The Emergence of a New Narrative in the Works of Paul Verhaeghen
An Extract from 'Omega Minor' by Paul Verhaeghen
160
Nicola Oxley & Nicolas de Oliveira
Nocturne The Art of Hans Op de Beeck
[pagina 7]
167
Bart Vervaeck
Respect for the Mystery The Works of Willem Jan Otten An Extract from 'Specht and Son' by Willem Jan Otten
173
Elly Stegeman
Stunning View of a Meadow with Cows Jeroen Doorenweerd's Sanctuaries
180
Wiel Kusters
All Roads Lead to Maastricht
190
Carl Devos
Brussels is Bigger than Belgium
197
Jef Lambrecht
We will do our best or our worst together Expo'58 in Brussels
207
Geert Warnar
Ruusbroec's Legacy Mystical Writings and Charismatic Teaching in the Fourteenth Century
212
Juleke van Lindert
From Avant-Garde to Beau Monde The Paintings of Kees van Dongen
218
Daan Cartens
'Literature Makes People Special' The Work of Jan Siebelink An Extract from 'White Chrysanthemums' by Jan Siebelink
226
Jan Dirk Baetens
There is No Such Thing as Bad Publicity Jan Van Beers, or:
The Chronique Scandaleuse of a Belgian Painter in Paris and London
233
Philip Hoorne
Modern Minstrels City Poets in the Low Countries
Three City Poems (Tom Lanoye, Ronald Ohlsen and Jan Eijkelboom)
242
Marc Dubois
Architecture Need Not Be Spectacular Jo Crepain's Vision of Building
248
Bart Van der Straeten
'Understanding is a concept we cannot understand' On the Bridge between Poetry and Science: Conversations with Leo Vroman and Jan Lauwereyns
260
Manfred Sellink
The Life of Johannes Stradanus, Celebrated Bruges Painter in Florence
[pagina 8]
Chronicle
Architecture
270
Hans Ibelings
Not Afraid of Beauty
The Architecture of Francine Houben
Film and Theatre
272
Steven De Foer
Flanders' Own Rain Man
Ben X
274
Karin Wolfs
The Myth and the Man
'Control': Anton Corbijn's Tribute to Ian Curtis
276
Koen van Kerrebroeck
Lessons in Politics
Ivo van Hove's 'Roman Tragedies'
History
279
Reinier Salverda
Never Sell Shell
A History of Royat Dutch Shell
282
Gijs Schreuders
Revolutionary without a Revolution
Ernest Mandel
Language
285
Ger Groot
The United States of Babel.
Languages in Europe
Literature
288
Frank Hellemans
In the Shelter of the Village
Dimitri Verhulst
289
Paul Claes
Tom's Autobiography
The Secret Key to 'The Waste Land'
291
Geert Mak
A Fine Old Socialist
Hans Koning (1921-2007)
Music
293
Ernst Vermeulen
Composer Turns Conductor Turns Composer
Reinbert de Leeuw and the Schoenberg Ensemble
[pagina 9]
Philosophy and Science
296
Rob Hartmans
Jonathan Israel, a Champion of Enlightenment
300
Dirk Van Assche
A Mexican Wave for the Academy's Birthday.
The Bicentenary of the Royal Netherlands Academy of Arts and Sciences
302
Marjan Brouwer
Woman of the World
Anna Maria van Schurman, Celebrity
Society
305
Jeroen van der Kris
Proud of the Netherlands?
308
Christiaan Berendsen
The Power of Shareholders
The Rise and Fall of ABN AMRO
Visual Arts
310
Luc Devoldere
The Flea Market, Not the Antique Shop
Belgium in the Eye of Stephan Vanfleteren
313
Petri Leijdekkers
School of Cool
Design Academy Eindhoven
316
Contributors
317
Translators
318
Colophon
[pagina 318]
Colophon
Association
This sixteenth yearbook is published by the Flemish-Netherlands Association 'Ons Erfdeel vzw', with the support of the Dutch Ministry of Education, Culture and Science (The Hague), the Flemish Ministry of Culture (Brussels) and the Provinces of West and East Flanders. The Association 'Ons Erfdeel vzw' also publishes the Dutch-language periodical Ons Erfdeel and the French-language periodical Septentrion.
Arts, lettres et culture de Flandre et des Pays-Bas, the-bilingual yearbook De Franse Nederlanden - Les Pays-Bas Français and a series of books in several languages covering various aspects of the culture of the Low Countries.
The Beard of Directors of 'Ons Erfdeel vzw'
President:
Herman Balthazar
Managing Director:
Luc Devoldere
Directors:
Greetje van den Bergh
Marcel Cockaerts
Jan Desmyter
Bert De Graeve
Mark Leysen
Cecile Maeyaert-Cambien
Frits van Oostrom
Adriaan van der Staay
Ludo Verhoeven
Honorary President:
Philip Houben
Address of the Editorial Board and the Administration
'Ons Erfdeel vzw', Murissonstraat 260, 8930 Rekkem, Flanders, Belgium
T +32 56 41 12 01, F +32 56 41 47 07
www.onserfdeel.be, www.onserfdeel.nl
VAT BE 0410.723.635
Bernard Viaene Head of Administration
Adinda Houttekier Administrative Secretary
Aims
With The Low Countries, a yearbook founded by Jozef Deleu (Chief Editor from 1993 until 2002), the editors and publisher aim to present to the world the culture and society of the Dutch-speaking area which embraces both the Netherlands and also Flanders, the northern part of Belgium.
The articles in this yearbook survey the living, contemporary culture of the Low Countries as well as their cultural heritage. In its words and pictures The Low Countries provides information about literature and the arts, but also about broad social and historical developments in Flanders and the Netherlands.
The culture of Flanders and the Netherlands is not an isolated phenomenon; its development over the centuries has been one of continuous interaction with the outside world. In consequence the yearbook also pays due attention to the centuries-old continuing cultural interplay between the Low Countries and the world beyond their borders.
By drawing attention to the diversity, vitality and international dimension of the culture of Flanders and the Netherlands, The Low Countries hopes to contribute to a lively dialogue between differing cultures.
thelowcountries.blogspot.com
ISSN 0779-5815
ISBN 978-90-75862-95-5
Statutory deposit no. D/2008/3006/1
NUR 612
Copyright © 2008 'Ons Erfdeel vzw'
Printed by Die Keure, Bruges, Flanders, Belgium
Design by Luc De Meyer (Die Keure)
All rights reserved. No-part-of this publication may be reproduced in any form without the prior permission of the copyright holder.
[pagina 320]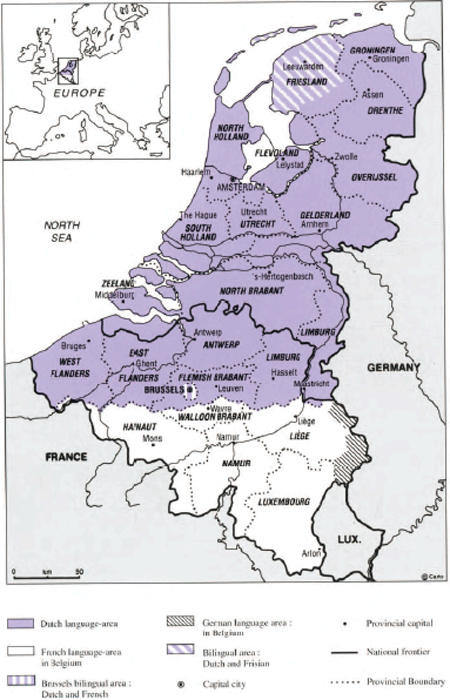 [ achterplat]
The Low Countries arts and society in flanders and the netherlands