bron
The Low Countries. Jaargang 18. Stichting Ons Erfdeel, Rekkem 2010
codering
DBNL-TEI 1
Wijze van coderen: standaard
dbnl-nr _low001201001_01
logboek
- 2016-04-29 CB colofon toegevoegd
verantwoording
gebruikt exemplaar
eigen exemplaar DBNL
algemene opmerkingen
Dit bestand biedt, behoudens een aantal hierna te noemen ingrepen, een diplomatische weergave van The Low Countries. Jaargang 18 uit 2010.

De Digitale Bibliotheek voor de Nederlandse Letteren beijvert zich voor het verkrijgen van toestemming van alle rechthebbenden; eenieder die meent enig recht te kunnen doen gelden op in dit tijdschrift opgenomen bijdragen, wordt verzocht dit onverwijld aan ons te melden (dbnl.auteursrecht@kb.nl).
redactionele ingrepen
De eindnoten zijn in deze digitale editie direct bij de bijbehorende nootverwijzingen geplaatst. De volgende pagina's zijn hierdoor komen te vervallen: 264.
Door het gehele werk heen zijn koppen tussen vierkante haken toegevoegd met de tekst 'Engels' en 'Nederlands'.
Bij de omzetting van de gebruikte bron naar deze publicatie in de dbnl is een aantal delen van de tekst niet overgenomen. Hieronder volgen de tekstgedeelten die wel in het origineel voorkomen maar hier uit de lopende tekst zijn weggelaten. Ook de blanco pagina's (binnenkant voorplat, 313, 318) en pagina's met advertenties (317) zijn niet opgenomen in de lopende tekst.
[ voorplat]
TLC
The Low Countries
arts and society in flanders and the netherlands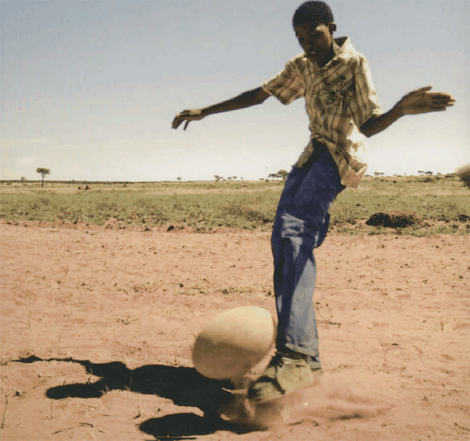 Photo by George Hugo.
[pagina 1]
The Low Countries
[pagina 2]
TLC
2010
The Low Countries
ARTS AND SOCIETY IN FLANDERS AND THE NETHERLANDS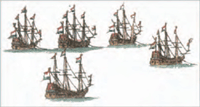 [pagina 3]
18
Published by the Flemish-Netherlands Association
Ons Erfdeel vzw

[pagina 4]
Editorial Board
Chief Editor:
Luc Devoldere
Deputy Editors:
Dirk Van Assche
Frits Niessen
Reinier Salverda
Members:
Saskia Bak
Derek Blyth
Tom Christiaens
Anton Korteweg
Filip Matthijs
Bart Van der Straeten
Hans Vanacker
Advisory Committee
André Brink, Cape Town, South Africa
Christopher Brown, Oxford, United Kingdom
Bram Buijze, The Hague, The Netherlands
Ian Buruma, London, United Kingdom
Patricia Carson, Ghent, Belgium
Jan Deloof, Zwevegem, Belgium
Theo D'haen, Leuven, Belgium
Bruce C. Donaldson, Melbourne, Australia
Charles Ford, London, United Kingdom
Amy Golahny, Williamsport,

pa, usa
Jaap Harskamp, London, United Kingdom
Adrian van den Hoven, Windsor, Ontario, Canada
Jonathan Israel, Princeton,

nj, usa
Frank Ligtvoet, New York,

ny, usa
Gitta Luiten, Amsterdam, The Netherlands
Martin Mooij, Capelle a / d IJssel, The Netherlands
Gary Schwartz, Maarssen, The Netherlands
Paul R. Sellin, Los Angeles,

ca, usa
William Z. Shetter, Bloomington,

in, usa
Johan P. Snapper, Berkeley,

ca, usa
Kees Snoek, Rotterdam, The Netherlands
Paul Vincent, London, United Kingdom
Leo Vroman, Fort Worth,

tx, usa
Rudi Wester, Amsterdam, The Netherlands
John Willemse, Pretoria, South Africa
Michael J. Wintle, Amsterdam, The Netherlands
Manfred Wolf, San Francisco,

ca, usa
Joanna Woodall, London, United Kingdom
[pagina 5]
Contents
South Africa Revisited
11
Luc Devoldere
12
Elisabeth Eybers
Whatever survives of the innermost me... (Poems)
14
Phillippa Yaa de Villiers
Lost and Found in Vollezele
20
Tom Lanoye
Twelve Languages, Thirteen Perspectives
30
Daniel Hugo
The Making of a Translator
34
Adriaan van Dis
After the Cages, the Jungle
38
Riana Scheepers
A Tender, Bitter Mother's Breast
42
Alfred Schaffer
Shadows on the Wall Snapshots from a Beloved Country
50
Fred de Vries
Bitterkomix Outrage Art from Two Laaities
58
Simon Kuper
Football Another Nation-Building Moment
66
Rudy Hodel
'For Whom the Bell Tolls' Marlene Dumas and South Africa
74
Robert Parthesius and Anouk Fienieg
Common Cultural Heritage Work in Progress South Africa - the Netherlands
[pagina 6]
82
Antjie Krog
The Post-Colonial Scope for Afrikaans
88
Gerrit Schutte
The Dutch Image of South Africa Twenty Years after 1990
96
Elisabeth Eybers
In this strange land, unshielded by a mask... (Poems)
100
Karel Steenbrink
The Low Countries and Islam Historical Relations and Present Debates
108
Anton Korteweg
The Batavian Athens or The Rapenburg and its Surroundings
118
Carl Devos and Nicolas Bouteca
A Year of Mounting Pressure Belgian State Reform in 2009
126
Ingrid Biesheuvel
A Medieval Encyclopedist The Life and Work of Jacob van Maerlant
134
Ingeborg Walinga
Henk Visch's Sculptures Don't Lie
140
Cyrille Offermans
A Longing for Reconciliation The Significance of Erwin Mortier's Prose An Extract from 'Sleep of the Gods' by Erwin Mortier
148
Jos Nijhof
No Stage Fright International Success for Directors from the Low Countries
158
Till-Holger Borchert
Rogier van der Weyden The Master of Passions
170
Philip Hoorne
Staying up for Days in the Chelsea Hotel The Jan Cremer Phenomenon
[pagina 7]
178
Jacqueline van Koningsbruggen
Hortus Conclusus The Art Landscapes of Ian Hamilton Finlay and R.W. van de Wint
186
Joke Linders
Words are Just as Powerful as Imagination The Magic World of Tonke Dragt
194
Marieke van Rooy
An Architect with a Social Agenda Liesbeth van der Pol
202
Piet Gerbrandy
Raging against Deficiency Anneke Brassinga Two Poems by Anneke Brassinga
210
David Stroband
Travelling to Limbo The Universe of Jennifer Tee
222
Emile Wennekes
Starry-Eyed Merlijn Twaalfhoven A Singular Voice
228
Lieven Van den Abeele
Play of Light and Time David Claerbout's Imagery
236
Jane Fenoulhet
Changing Times Dutch Studies in the Twenty-First Century
244
Petri Leijdekkers
Building Books The Powerful Book Designs of Irma Boom
254
Jane Block
Théo Van Rysselberghe and the Architecture of Decoration
[pagina 8]
Chronicle
Architecture
266
Harry den Hartog
Dutch Architecture as an Export Product
268
Harry den Hartog
A Neighbourhood Rises trom the Ashes: Roombeek
Theatre
270
Paul Demets
New Dance Steps at the Royal Ballet of Flanders
History
273
Theo D'haen
Four Centuries of Dutch-American Relations
275
Ruben Mantels
Fifty Years of Congolese-Belgian Relations
278
Joris van de Kerkhof
'Strange Men on the Land'
More Than Fifty Years of Natural Gas in the Netherlands
Language
280
Ewoud Sanders
Janke is not a Yankee
How Dutch is American English?
Literature
282
Lindsay Edwards
Not Just for Bookworms
A Literary History of the Low Countries
284
Kees 't Hart
A Milestone, A Monument
The Complete Illustrated and Annotated Edition of Vincent van Gogh's Letters
Music
287
Lutgard Mutsaers
Between Django and Dire Straits
Absynthe Minded
289
Fred de Vries
'The Last Refuge of the Emigré with Nowhere to Flee'
Gert Vlok Nel
[pagina 9]
Science
291
Thomas Vanheste
Ecologist Marten Scheffer Recognises no Boundaries
293
Marc Hooghe
Luc Huyse: from Academic to Public Intellectual
Religion
295
Luc Devoldere
A Human Theology
Edward Schillebeeckx (1914-2009)
Society
297
Jeroen van der Kris
The First President of Europe Herman Van Rompuy
299
Axel Buyse
Deepening the Western Scheldt
Tensions between Flanders and the Netherlands
Visual Arts
301
Geert Buelens
Taut but Dynamic
Theo van Doesburg at Tate Modern
303
Patricia G. Berman
James Ensor
A New Catalogue of the Paintings
307
Jan Van Hove
Russia on the Amstel
Hermitage Amsterdam
309
Manfred Sellink
'Van Eyck to Dürer'
A Matter of Influence
314
Contributors
315
Translators
316
Colophon
[pagina 316]
Colophon
Association
This eighteenth yearbook is published by the Flemish-Netherlands Association 'Ons Erfdeel vzw', with the support of the Dutch Ministry of Education, Culture and Science (The Hague), the Flemish Ministry of Culture (Brussels) and the Provinces of West and East Flanders. The Association 'Ons Erfdeel vzw' also publishes the Dutch-language periodical Ons Erfdeel and the French-language periodical Septentrion. Arts, lettres et culture de Flandre et des Pays-Bas, the bilingual yearbook De Franse Nederlanden - Les Pays-Bas Français and a series of books in several languages covering various aspects of the culture of the Low Countries.
The Board of Directors of 'Ons Erfdeel vzw'
President:
Herman Balthazar
Managing Director:
Luc Devoldere
Directors:
Greetje van den Bergh
Bert De Graeve
Mark Leysen
Frits van Oostrom
Danny De Raymaeker
Adriaan van der Staay
Ludo Verhoeven
Honorary President:
Philip Houben
Address of the Editorial Beard and the Administration
'Ons Erfdeel vzw', Murissonstraat 260, 8930 Rekkem, Flanders, Belgium
T +32 56 41 12 01, F +32 56 41 47 07
www.onserfdeel.be, www.onserfdeel.nl
thelowcountriesblog.onserfdeel.be
VAT BE 0410.723.635
Bernard Viaene Head of Administration
Adinda Houttekier Administrative Secretary
Aims
With The Low Countries, a yearbook founded by Jozef Deleu (Chief Editor from 1993 until 2002), the editors and publisher aim to present to the world the culture and society of the Dutch-speaking area which embraces both the Netherlands and also Flanders, the northern part of Belgium.
The articles in this yearbook survey the living, contemporary culture of the Low Countries as well as their cultural heritage. In its words and pictures The Low Countries provides information about literature and the arts, but also about broad social and historical developments in Flanders and the Netherlands.
The culture of Flanders and the Netherlands is not an isolated phenomenon; its development over the centuries has been one of continuous interaction with the outside world. In consequence the yearbook also pays due attention to the centuries-old continuing cultural interplay between the Low Countries and the world beyond their borders.
By drawing attention to the diversity, vitality and international dimension of the culture of Flanders and the Netherlands, The Low Countries hopes to contribute to a lively dialogue between differing cultures.
ISSN 0779-5815
ISBN 978-90-79705-05-4
Statutory deposit no. D/2010/3006/1
NUR 612
Copyright © 2010 'Ons Erfdeel vzw'
Printed by Die Keure, Bruges, Flanders, Belgium
Design by Luc De Meyer (Die Keure)
All rights reserved. No-part-of this publication may be reproduced in any form without the prior permission of the copyright holder.
[ binnenkant achterplat]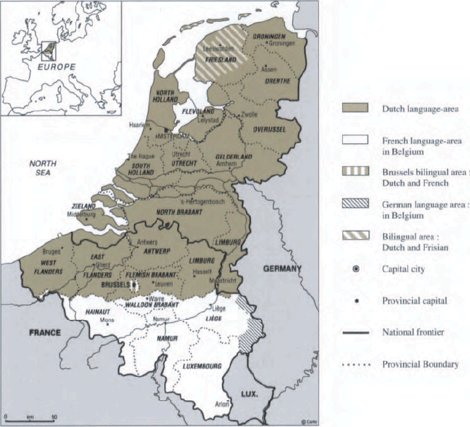 [ achterplat]
The Low Countries arts and society in flanders and the netherlands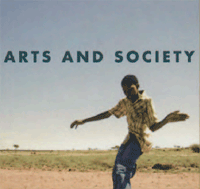 South Africa Revisited
Bitterkomix
Marlene Dumas
Afrikaans
Football
Common Cultural Heritage
And Everything You Always Wanted to Know about
the Batavian Athens
Rogier van der Weyden
how Dutch American English is
the Royal Ballet of Flanders
Vincent Van Gogh's Letters
a Human Theology
Music Between Django and Dire Straits
Belgian State Reform
Russia on the Amstel
the First President of Europe
the Low Countries and Islam
Jan Cremer and Jayne Mansfield etc, etc.