bron
Bruce Donaldson, The Influence of English on Afrikaans. Academica, Pretoria 1991 (2de druk)
codering
DBNL-TEI 1
Wijze van coderen: standaard
dbnl-nr dona001infl01_01
logboek
- 2015-01-20 AS colofon toegevoegd
verantwoording
gebruikt exemplaar
eigen exemplaar dbnl / exemplaar North-West University Libraries Potchefstroom
algemene opmerkingen
Dit bestand biedt, behoudens een aantal hierna te noemen ingrepen, een diplomatische weergave van de tweede druk van The Influence of English on Afrikaans van Bruce Donaldson uit 1991. De eerste druk dateert uit 1988. Voor deze digitale versie is gebruik gemaakt van een eigen exemplaar. Voor de scan van het origineel en de afbeelding van het omslag is gebruik gemaakt van een scan van de North-West University Libraries Potchefstroom. Het omslag is oorspronkelijk in kleur.
redactionele ingrepen
De eindnoten zijn in deze digitale editie direct bij de bijbehorende nootverwijzingen geplaatst. De volgende pagina's zijn hierdoor komen te vervallen: 198, 199, 200, 201, 229, 230.
p. 91: 0. → O.: 'O. van Oostrum en P. Heslinga's Taalgoggas in die daelikse lewe (1937)'
Bij de omzetting van de gebruikte bron naar deze publicatie in de dbnl is een aantal delen van de tekst niet overgenomen. Hieronder volgen de tekstgedeelten die wel in het origineel voorkomen maar hier uit de lopende tekst zijn weggelaten. Ook de blanco pagina's (II, VI, X) zijn niet opgenomen in de lopende tekst.
[pagina I]
THE INFLUENCE OF ENGLISH ON AFRIKAANS
[pagina III]
The Influence of English on Afrikaans
A case study of linguistic change in a language contact situation
B.C. Donaldson (BA, Drs Litt, D Litt) Senior lecturer in Dutch Department of Germanic studies and Russian University of Melbourne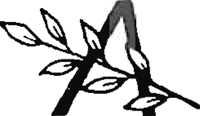 Academica
[pagina IV]
Copyright © 1991 by B.C. Donaldson First published in 1991 by Academica, a division of J L van Schaik (Pty) Ltd 1064 Arcadia Street, Hatfield, Pretoria
Cover design by Johan Gibson
Printed and bound by National Book Printers, Goodwood
ISBN 0 86874 401 8
No part of this book may be reproduced or transmitted in any form or by any means, electronic or mechanical, or by photocopying, recording or microfilming, or stored in any retrieval system, without the written permission of the publisher.
[pagina XI]
Contents
1.0
Introduction
1
1.1
The uniqueness of the linguistic situation in South Africa, with reference to Afrikaans in particular
2
1.2
The importance of the topic being studied again
5
1.2.1
Why the topic has been avoided for so long
8
1.2.2
Neglect of Afrikaans by Dutch scholars
10
1.2.3
The importance of a study of the English-Afrikaans contact situation to the world at large
11
1.3
The contribution this work hopes to make to a further understanding of anglicisms in Afrikaans
12
1.3.1
Why consideration of Coloured Afrikaans is excluded from this study
15
1.4
The methodology
16
1.4.1
Sources of the corpus
16
1.4.2
Identifying English influence
18
2.0
What is an anglicism?
28
2.1
The reasons for the interference-cum-influence
28
2.1.1
The historical facts behind the contact between English and Afrikaans
28
2.1.2
The nature of the contact situation in which English and Afrikaans find themselves
35
2.1.3
The linguistic diffusion as a result of cultural assimilation in South Africa
45
2.1.4
The inherent affinity of the two languages
50
2.2
Definitions of the term anglicism
55
2.2.1
Dictionary definitions
55
2.2.2
Definitions of those who have written of anglicisms in Afrikaans
57
2.2.3
The author's understanding of the term anglicism and opinion of the definitions of others
61
2.3
Attitudes to anglicisms
63
2.3.1
Previous attitudes
64
2.3.2
Current attitudes
73
2.3.3
The author's attitude
79
3.0
Previous works on anglicisms
85
3.1
Works written prior to 1900
86
3.1.1
A.N.E. Changuion (1844)
86
3.1.2
N. Mansvelt (1884)
88
3.2
Works written in the 1930's
91
3.2.1
O. van Oostrum and P. Heslinga (1937)
91
[pagina XII]
3.2.2
H.J. Rousseau (1937)
94
3.3
Works written after 1940
103
3.3.1
J.J. le Roux (1952)
103
3.3.2
M.A. Basson i.a. (1964)
105
3.3.3
J. Combrink (1968)
106
3.3.4
H.J. Terblanche (1972)
107
3.3.5
H.J.J.M. Van der Merwe and F.A. Ponelis (1982)
108
3.4
Dictionaries
111
3.4.1
WAT (1950-)
111
3.4.2
HAT (1965)
114
4.0
Acceptability (inburgering) and linguistic change
119
4.1
What constitutes standard Afrikaans and acceptability?
119
4.2
Anglicisms as complementary and competitive factors
128
4.3
Displacement (verdringing) of indigenous structures
131
4.4
Linguistic interference and language change
133
4.5
English influence and linguistic change in Afrikaans
138
5.0
Purism
143
5.1
The reasons for purism
143
5.2
The success of puristic endeavours in Afrikaans
146
5.3
The disadvantages of purism
150
5.4
Forms of purism
157
6.0
Pseudo-anglicisms (skyn-Anglisismes)
161
6.1
Misconceptions and witch hunts (wanopvattings en Anglisismejag)
161
6.2
The difficulties of distinguishing real from pseudo-anglicisms
163
6.3
The role of contributing factors (versterkende faktore)
166
7.0
The corpus
169
7.1
Loan translations
170
7.1.1
Expressions
171
7.1.1.1
Semantically empty verbs
177
7.1.1.2
Diets expressions with an English form
179
7.1.2
Compound nouns
181
7.1.3
Separable verbs
184
7.1.4
Other words
187
7.1.4.1
Nouns
187
7.1.4.2
Adjectives
188
7.1.4.3
Adverbs
188
7.1.4.4
Verbs
188
7.2
Lehnübertragungen
189
7.3
Neologisms
191
[pagina XIII]
7.4
Competition between indigenous and international vocabulary
193
7.5
Assimilated loanwords (puristic spelling)
195
7.6
Unassimilated loanwords
202
7.7
Hybrid compounds and derivatives
203
7.8
Word formation
205
7.8.1
Compound nouns
205
7.8.2
Nominal -ing
207
7.8.3
Feminising suffixes
208
7.8.4
Adjectival use of place names
208
7.8.5
Adjectival -ies versus -iek
209
7.8.6
Adverbial -lik
209
7.8.7
Puristic word formation
210
7.9
Auxiliary verbs
210
7.9.1
Modal verbs
210
7.9.1.1
Mag
211
7.9.1.2
Sal
211
7.9.1.3
Hoef/nodig hê
212
7.9.1.4
Moet
212
7.9.2
Other auxiliary verbs
212
7.10
Passive constructions
213
7.11
Changes in the transitivity and intransitivity of verbs
216
7.12
International vocabulary
219
7.13
Semantic shift
223
7.13.1
Extension of meaning
224
7.13.2
Other forms of semantic shift
225
7.14
Semantic shift as a result of (partial) homophony
225
7.15
Synonymous couplets
231
7.16
Change of function
234
7.17
Plural formation
237
7.18
Phonological influence
240
7.18.1
Indigenous vocabulary
240
7.18.2
Loanwords
241
7.18.3
International vocabulary
242
7.19
Stress
246
7.20
Geographic names
250
7.21
Abbreviations
252
7.22
Adjectives
253
7.22.1
Omission of adjectival inflection
253
7.22.2
Formation of the comparative and superlative
253
7.23
Articles
254
7.24
Conjunctions
256
7.25
Numerals
259
7.26
Prepositions
261
7.27
Pronouns
266
[pagina XIV]
7.27.1
Ramifications of preposition stranding for pronouns
266
7.27.2
Dit/wat
267
7.27.3
Independent use of hierdie/daardie
269
7.27.4
Certain functions of personal pronouns
270
7.27.5
Reflexive pronouns
271
7.27.6
Wie in lieu of wat as a relative
273
7.27.7
The indefinite pronoun een/enetjie
274
7.28
Word order
276
7.28.1
Verb not in final position
276
7.28.2
No inversion of subject and verb
278
7.28.3
STOMP
278
7.28.4
Preposition stranding
279
7.28.5
Position of alleen(lik)
279
7.28.6
Other discrepancies of word order
279
7.28.7
Prenominal phrases
280
7.29
Special registers strongly influenced by English
281
7.29.1
Swearing
281
7.29.2
Greetings, farewells, thanking and forms of address
282
8.00
Conclusion and perspectives for further research
285
8.1
Conclusion
285
8.2
Perspectives for further research
286
Bibliography
288